Regular price
Sale price
$20.00
Unit price
per
Sale
Sold out
Flavored With Okinawan Shikuwasa and Natural Black Sugar.
Shikuwasa is a dynamic citrus fruit found in the remote mountains of Okinawa. It has 2 1/2 more citric acid than lemons. The tangy spicy flavor comes from the enormus amount of citric acid and Nobiletin.

This natural fermented liquid food is great for children, seniors, and hard working adults. Give your cells what it craves for, citric acid!

The combination of Shikuwasa and Black Vinegar is high in acetic acid. Drinking the Mana-Su Shikuwasa before meals improves the body's ability to absorb the essential minerals locked in foods. Dark, leafy greens are excellent sources of calcium, but contain compounds that inhibit calcium absortion. Shikuwasa with black vinegar is tangy on the greens allowing our bodies to absorb more calcium. The key is citric acid and Nobiletin to break up lactic acid turning it into energy thus helping with recovery from fatigue. With the rich amino acids and vitamins in Shikuwasa black vinegar, your gut health improves with every sip.

With just ONE TABLESPOON 2x a day BEFORE meals, you can enjoy tons of benefits. Healthy, tasty, and refreshing.
Bottling locally at First Commercial Kitchen in Waipio Gentry.
See all from:
Mana-Su
View full details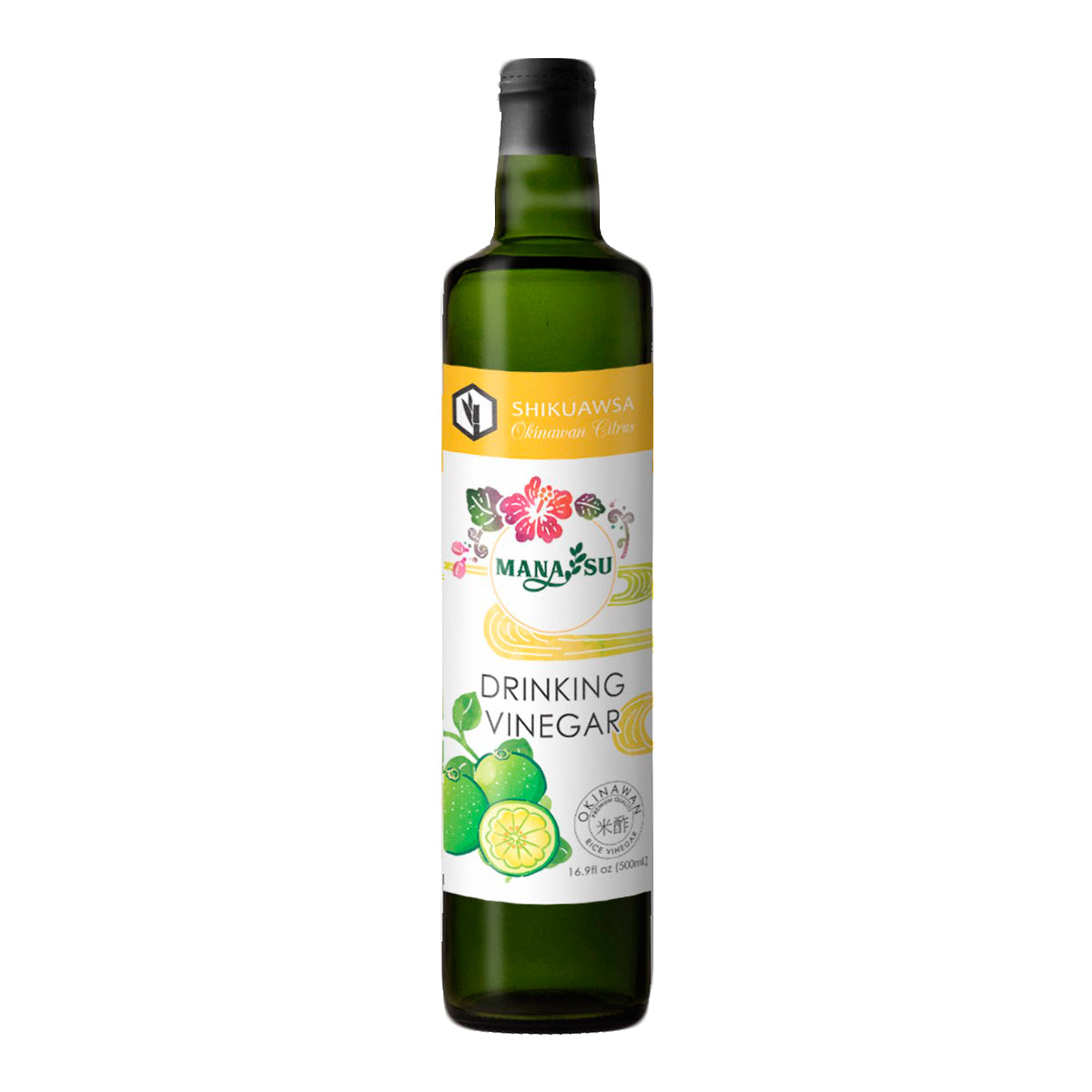 📦 Free ship on $100+ orders

We personally pack all your items into one convenient package.

🤙 The Hawaiiverse mission

We're dedicated to promoting 100% local products. Only made or designed in Hawaiʻi here.

✔️ Quality assurance

We personally inspect and review every single product on the store.