Skip to product information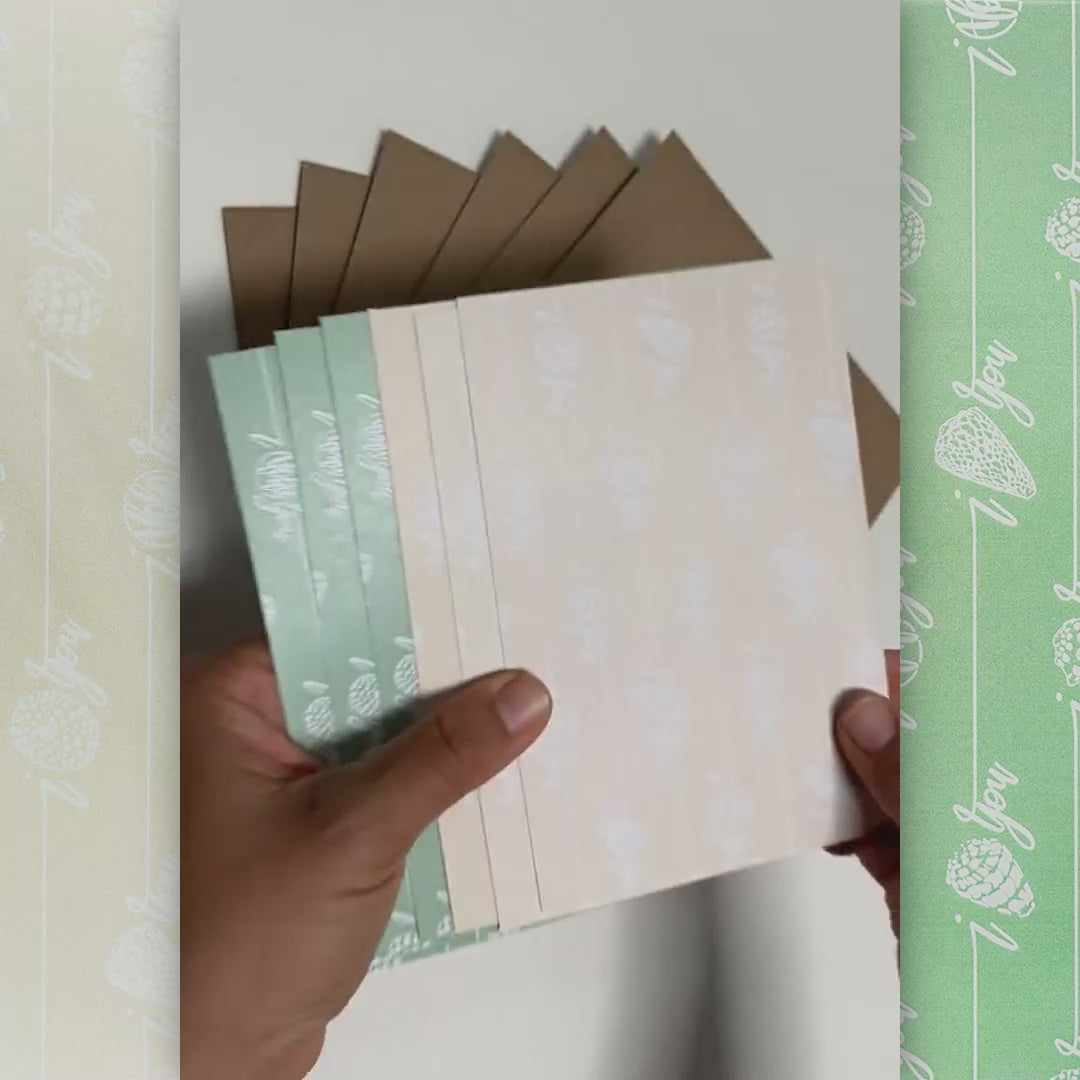 Hawaiian Greeting Cards 4"x6" 6 Pack - I Love You Shell
Regular price
$20
Sale price
$20
Description
This 6 pack of 4" x 6" greeting cards, inspired by Lānaʻi seashells, is the ideal way to show your loved one you care. Handcrafted in Hawaiʻi, each card is sure to create lasting memories when opened.
3x green 3x beige cards
Designed on Lānaʻi, printed in Hawaiʻi
Printed full-bleed, full-color on a white, with blank interior
110# index card-stock
Includes 6 beige, self-seal, A-6 envelopes
📦 FREE SHIPPING for orders $100 and up.
❤️ LOVE YOUR PRODUCT? Leave a review and get 10% off your next order.
📧 SUBSCRIBE TO OUR EMAIL LIST for exclusive savings, sneak peeks, and more.